Easy & Delish Piña Colada Bars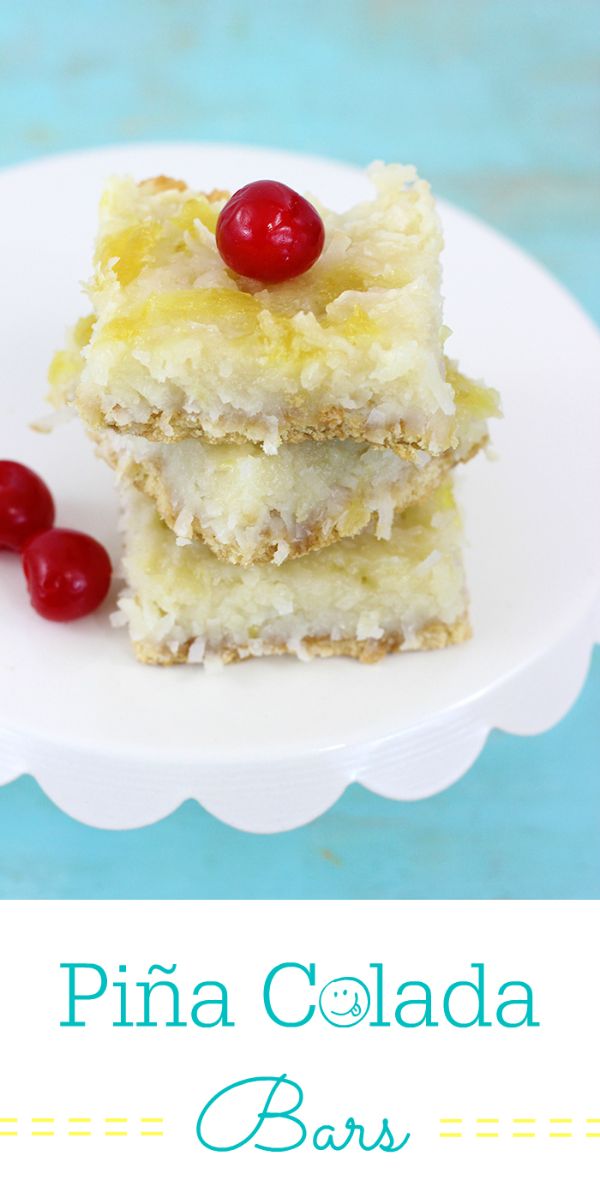 These easy Piña Colada Bars bring both of these flavors together perfectly. Delicious bars can sometimes be complicated to make, but these come together with a few clever ingredients.
They are totally yummy and surprisingly not overly sweet. Yippee! Check out the recipe and let me know if you decide to make them.
Easy & Delish Piña Colada Bars