Christmas Poke Cake Recipe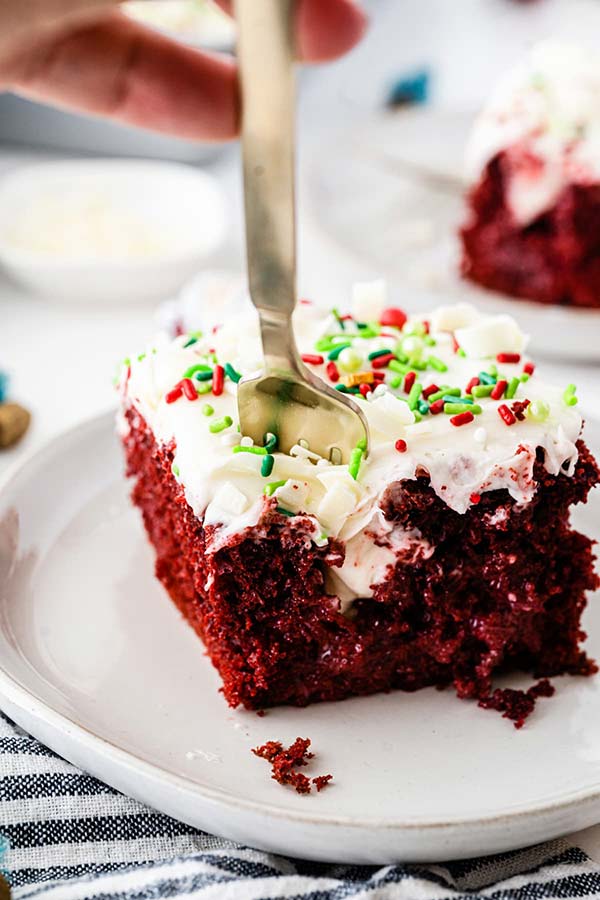 I just want to start off by saying thank you to Lisa from funmoneymom.com for letting us share her wonderful recipes here on bestcrafts.
This Christmas Poke Cake is always a crowd pleaser and it's the perfect easy recipe for the holidays! Poke cakes are my favorite kind of cakes because they are ALWAYS so moist and packed with flavor!
Check out how to make this Christmas poke cake and do let us know if you decide to make it. We love to hear back from our readers!