Thanksgiving Leftovers Crescents
Need an easy recipe to use up some of your Thanksgiving leftovers? These Thanksgiving Crescent Dough Bombs are the perfect baked lunch or appetizer recipe to use up leftover turkey, stuffing, cranberry sauce, and sweet potato casserole.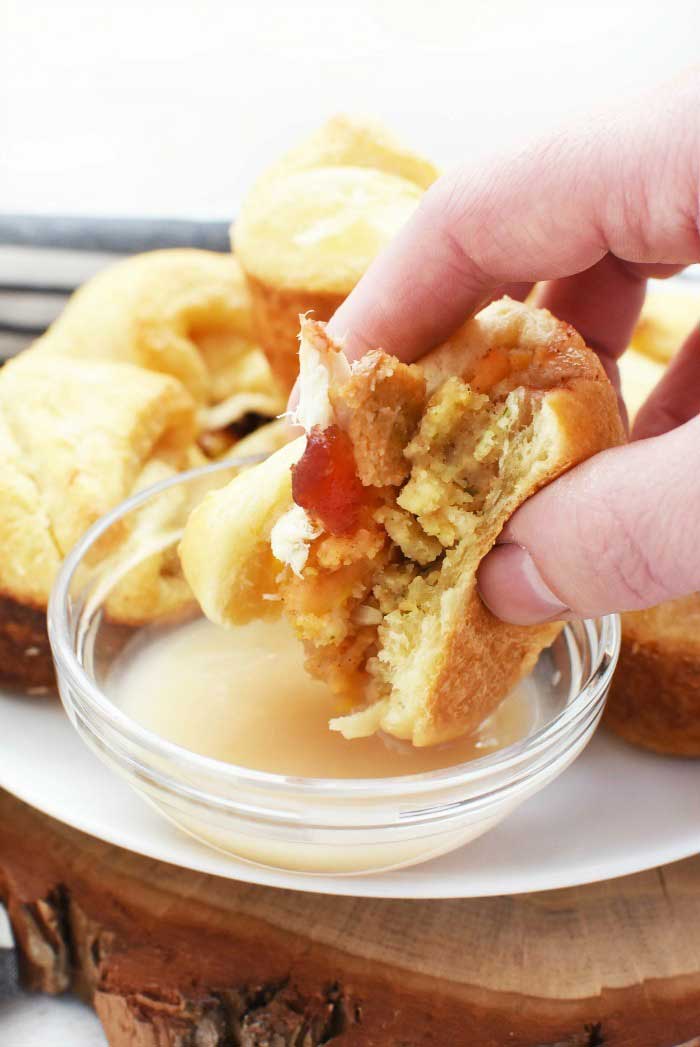 These are so easy to make and taste fantastic with small amounts of leftovers you might have from your holiday meals! We love to make them because they are easy and delicious!
Thanksgiving Leftovers Crescents Recipe