Southern Chicken Spaghetti Recipe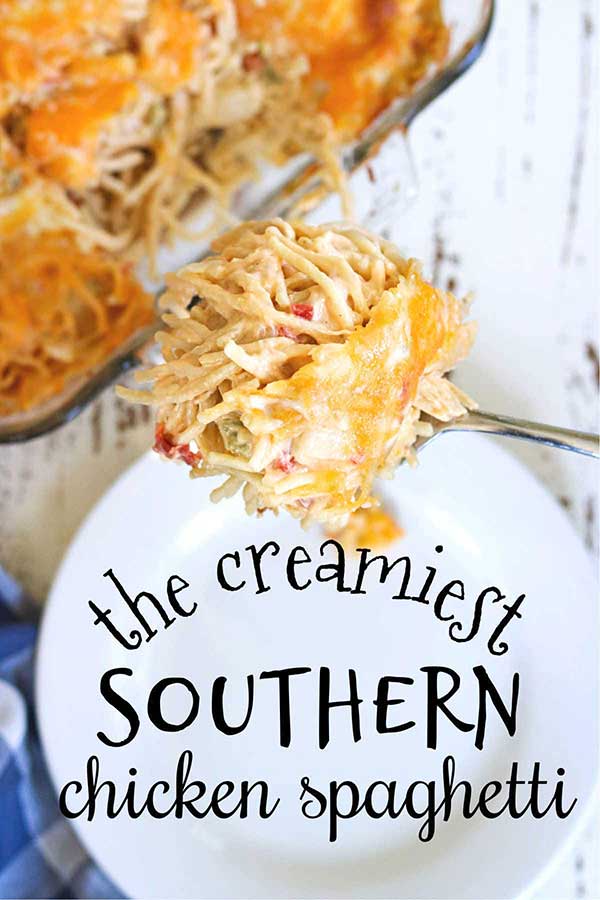 I had this for the first time a few months ago and forgot to share the recipe. Sorry. I should have shared it sooner!
You can make this creamy chicken spaghetti casserole in the oven or slow cooker! Prep it a couple of days ahead of time to make things super easy!
Southern Chicken Spaghetti Recipe