Oatmeal Bars with White Chocolate Chips Recipe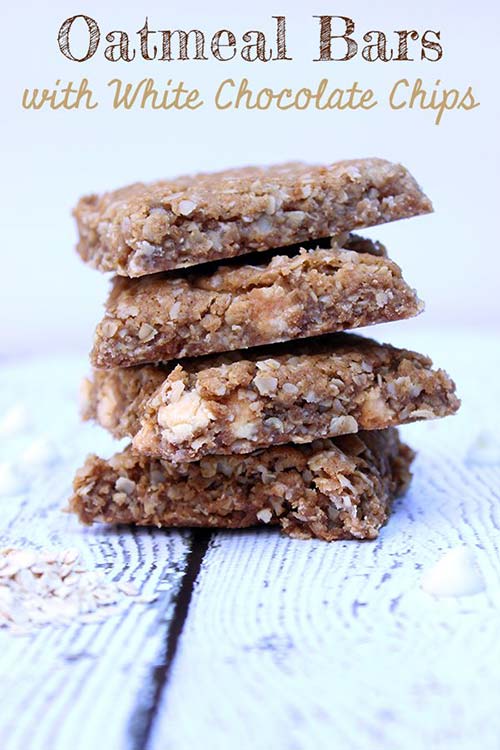 Perfect comfort treat with many ingredients you probably have on hand already. I couldn't think of a better treat for a lazy day at home.
Check out the recipe below and be sure to let us know if you make any. I love hearing when my readers make the recipes I share.
Oatmeal Bars with White Chocolate Chips Recipe