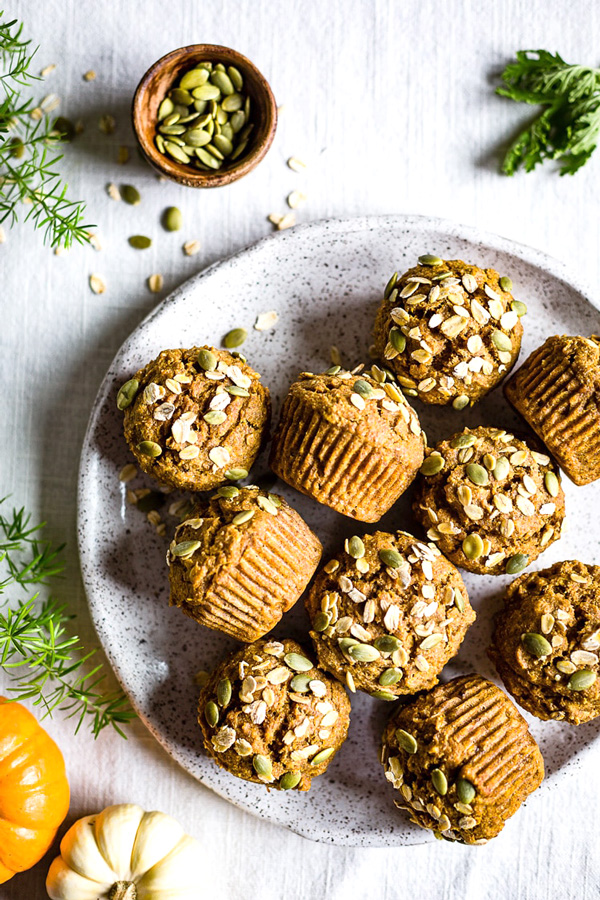 Need a simple yet delicious pumpkin recipe? If so, I've got you covered.
These pumpkin oatmeal muffins are made in one bowl without the need of a mixer. Everything comes together in less than 15 minutes, and with only 25 minutes baking time, you end up with the most delicious autumn muffins in less than an hour. Additionally, using this recipe as your base, you can tailor it to your family's liking by adding in chocolate chips, nuts, or dried fruit (my favorite is cranberries).
Whether you make with nuts, chocolate chips or just by itself they are guaranteed to please. Get the recipe.