Apricot Coconut Scones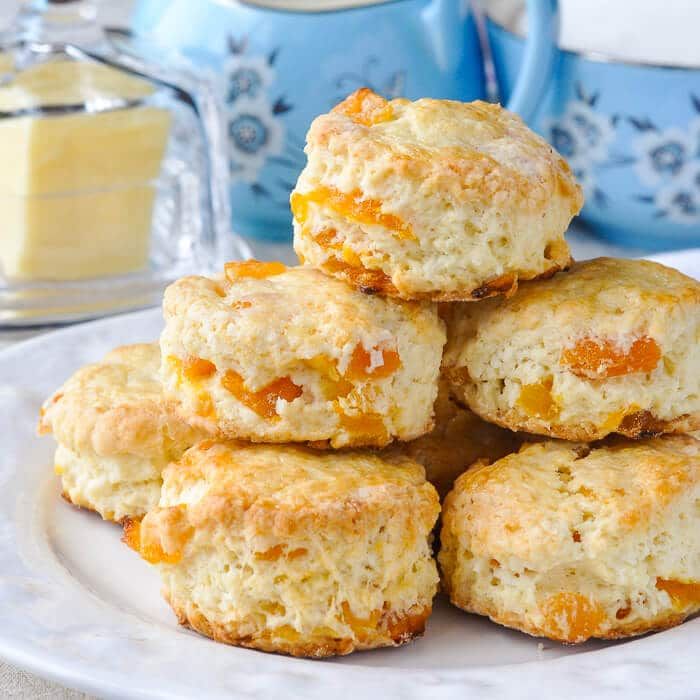 Apricot Coconut Scones. Tender little scones with great coconut flavor and sweet chunks of dried apricot baked right in. A dainty and delicious addition to afternoon tea.
I am a huge fan of these apricot coconut scones. Super easy to make with a flavor to die for! Check out the recipe and be sure to let me know if you make a batch or two!