3 Ingredient Apple Pie Cups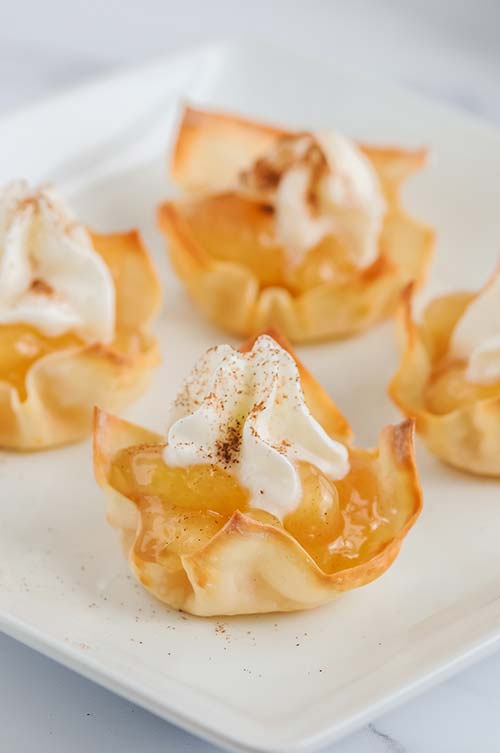 So yummy and easy, the whole family is sure to like em. Well, after trying a few variations of them, I was set on coming up with an easy dessert that I could whip up using the shell.
This dessert is surprisingly filling. Don't be fooled by its light appearance. Super easy to make and eat 😛 Kids will love this one!