Easy & Cheesy Tater Tot Casserole with Breakfast Sausage Recipe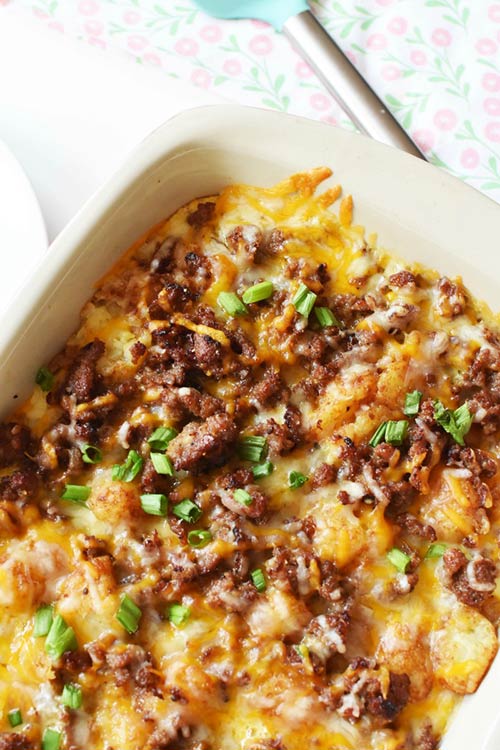 I can't remember the last time I had a decent tater tot casserole. That being said. I found the recipe I am sharing here today and got my hubby to make it while I worked outside in the garden.
The casserole probably should have been for a breakfast but we had it for dinner and loved it. Very comforting and delicious.
Easy & Cheesy Tater Tot Casserole with Breakfast Sausage Recipe