Penne With Spinach & Chicken Sausage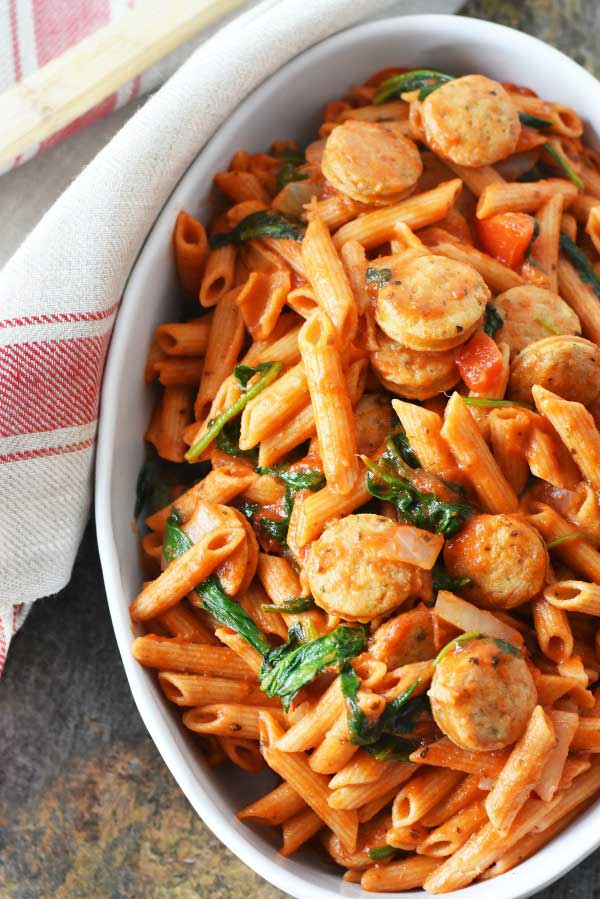 Quick meals are where it is at these days. No one has time to spend hours in the kitchen and that reigns true here as well. I might be a food blogger, but I believe in shortcuts, and easy to prepare meals.
I love this dish which is quick to put together and tastes fantastic! Perfect for garden-fresh spinach, this dish can be made in less than 30 minutes which we love!
Penne With Spinach & Chicken Sausage Recipe