Almond Toffee Recipe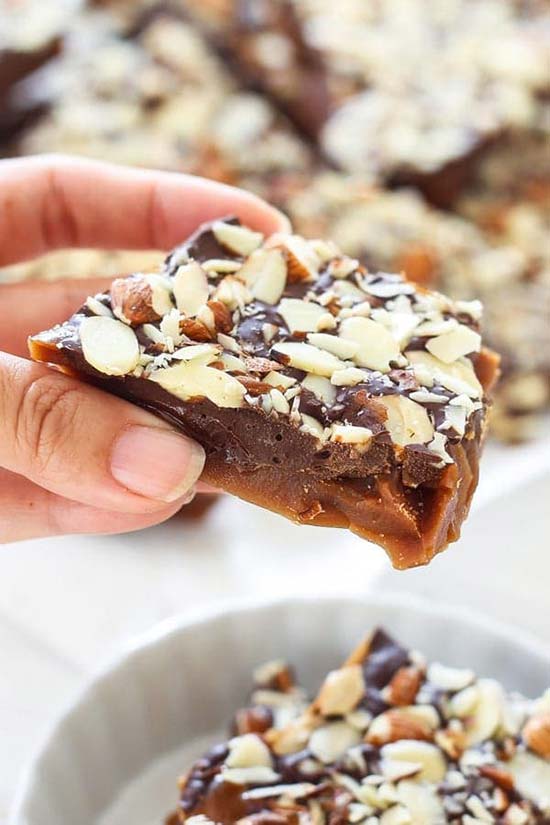 Almond Toffee – easy and the best homemade almond toffee recipe that is sweet, nutty, crunchy. Perfect candy for Christmas holidays.
Do your family a favor and make this delicious toffee for Christmas. It is so good. 
Check out the recipe I am sharing with you all today. You are going to love it. If you decide to make a batch, let us know back over on FB.