The Make Anything Yeast Bread Dough Recipe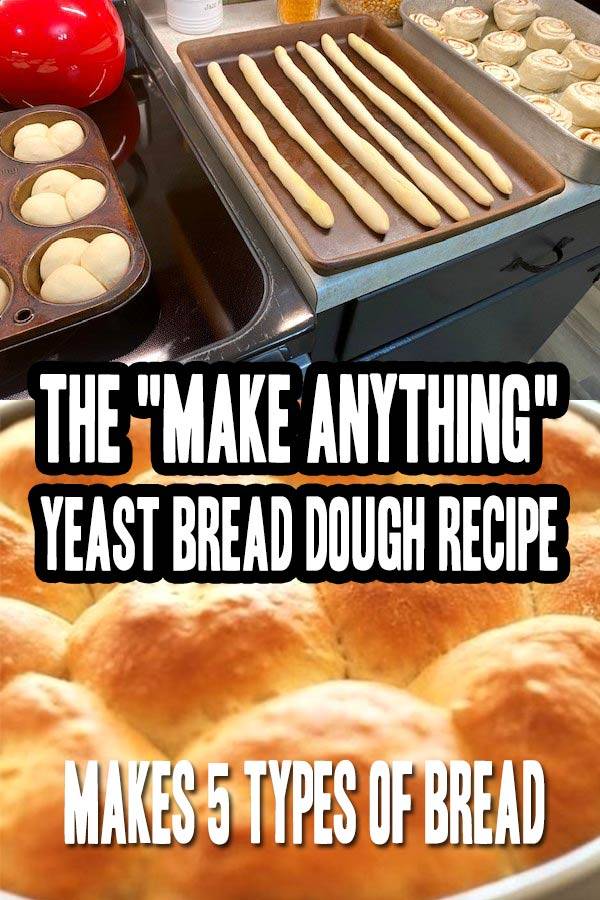 Yeast bread does not need to be intimidating, and few things are more simple or less expensive. It does not take exceptional baking skills to make bread, dinner rolls, breadsticks, cinnamon rolls, or Runzas.
Check out this amazing recipe. You can make 5 different types of bread with this one recipe. It's a keeper for sure! Let us know back over on FB if you decide to give this a go.
The Make Anything Yeast Bread Dough Recipe