Puff Pastry Recipe Ideas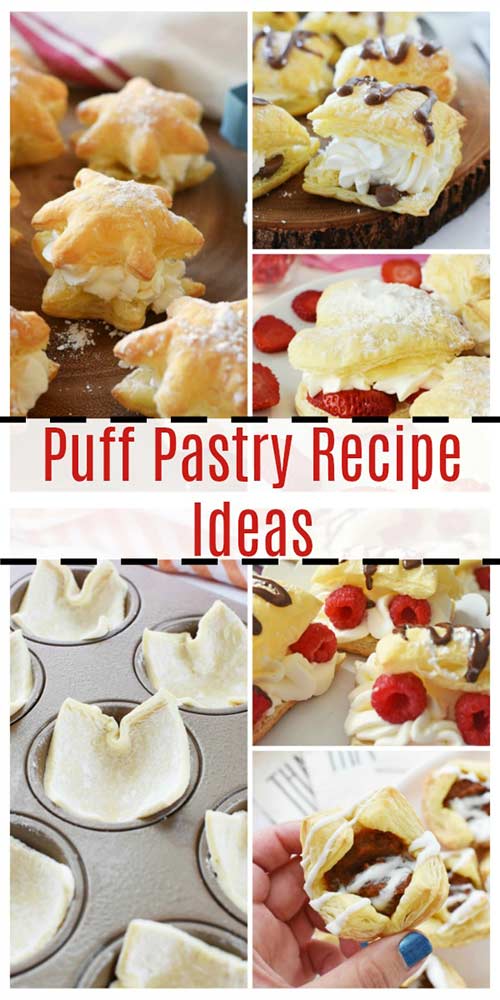 Puff Pastry is such a fun and easy dough to make simple desserts and appetizers for parties and events. It is a flaky and buttery dough that bakes up puffy with delicate layers. Add sweet or savory toppings or fillings.

Find sweet dessert recipes and a yummy appetizer one to make for your next party of dessert.