Creamy Chicken Pot Pie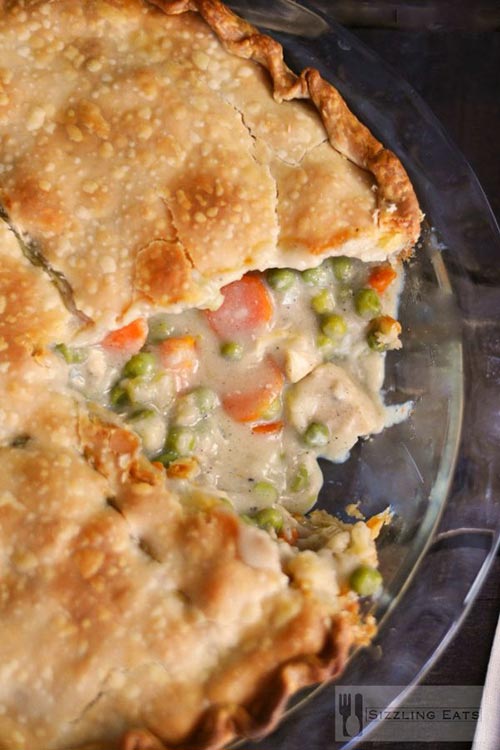 Let's make a Creamy Chicken Pot Pie for dinner tonight using frozen pie crust as a quick and easy way to enclose the delicious and fresh chicken pot pie filling.
This chicken pot pie recipe will have your family coming back for leftovers! It is a top recipe on our Pinterest with tons of rave reviews.