THE BEST PECAN PIE BARS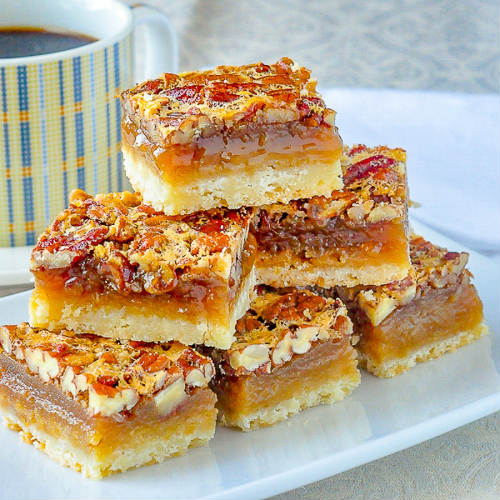 Do you have a fascination with pecan pie during the cooler days of the year? No. Just me? I love freshly made pecan pie with a hot steaming cup of coffee. I think they just go so well together.
I found an updated version that tastes even better with my coffee. This pecan pie bar is layers of perfection starting with a shortbread crust. You will be amazed by how easy they are to make, and eat!