Salted Caramel Apple Cake Recipe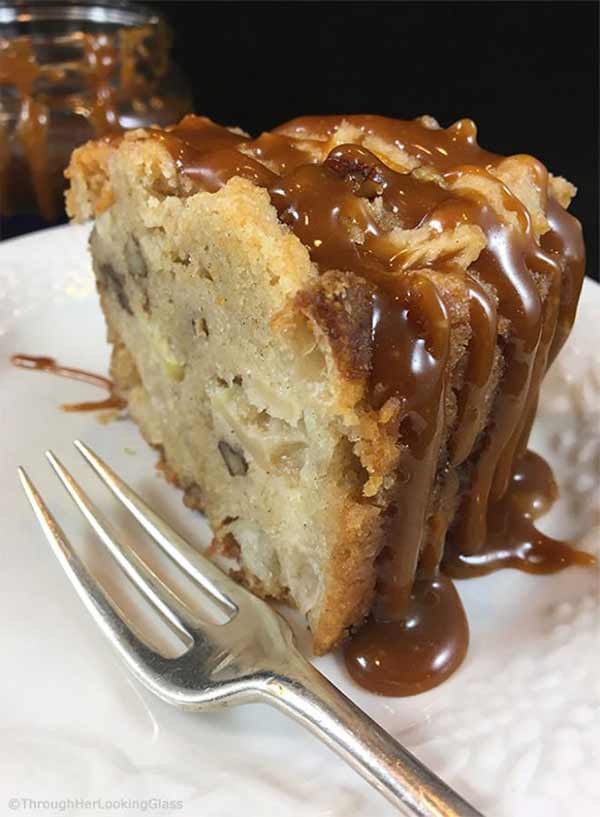 Oh boy… you are in for a treat today. This cake was so delicious I had to make it twice in the same week!
This moist made-from-scratch cake is packed with fresh apples and all real ingredients. You'll be surprised how easy it is to make. The salted caramel sauce comes together in just minutes on the stove top!
Salted Caramel Apple Cake Recipe