Quick and Easy Cinnamon Muffin Recipe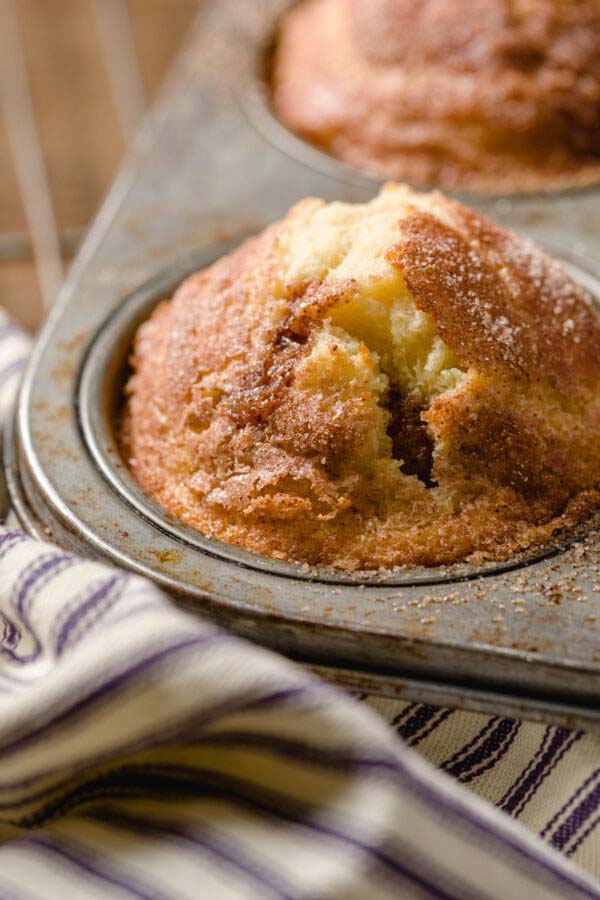 This cinnamon muffin recipe is quick and easy to make.My hubby absolutely loved them and I have made this recipe twice now!
Obviously they are best served right out of the oven with a fresh mug of coffee. If you like cinnamon and muffins these WILL be your new favorite!
Quick and Easy Cinnamon Muffin Recipe