Weight Watchers Brownie Bites
I have something decadent and delicious  I cooked up in the kitchen just to share with YOU! My Weight Watchers Brownie Bites are simple and perfect for the holiday season.   There is only three Freestsyle Weight Watchers Smart Points in each serving!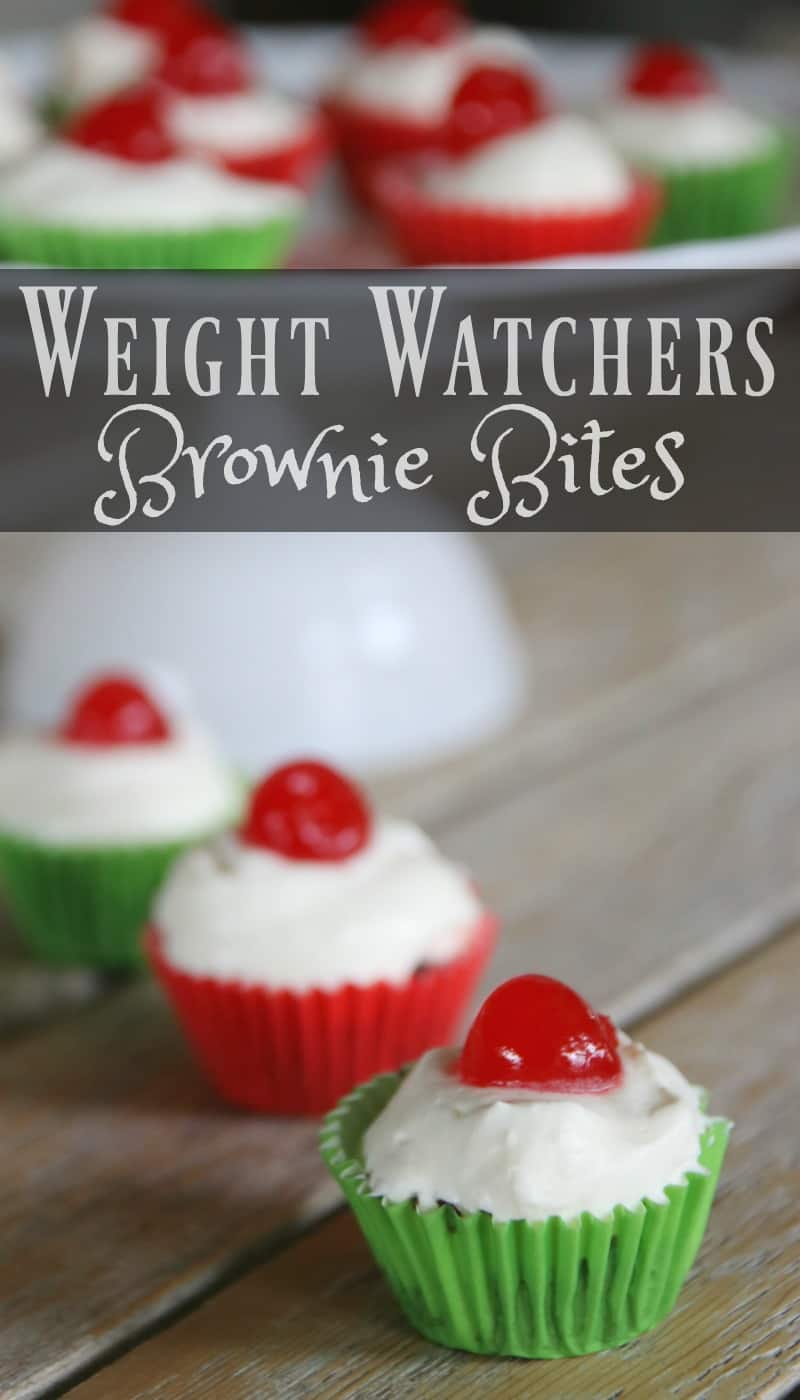 What is wonderful about my Weight Watchers Brownie Bites is they have the rich taste chocolate offers with a moist texture from the applesauce used in the recipe! The maraschino cherry ads the perfect taste of sweetness but allows this treat to remain low in points. This dessert is a crowd pleaser for any holiday gathering!

Please note the WW Brownie Bites are mini muffin size.