Summer Tomato Jam Recipe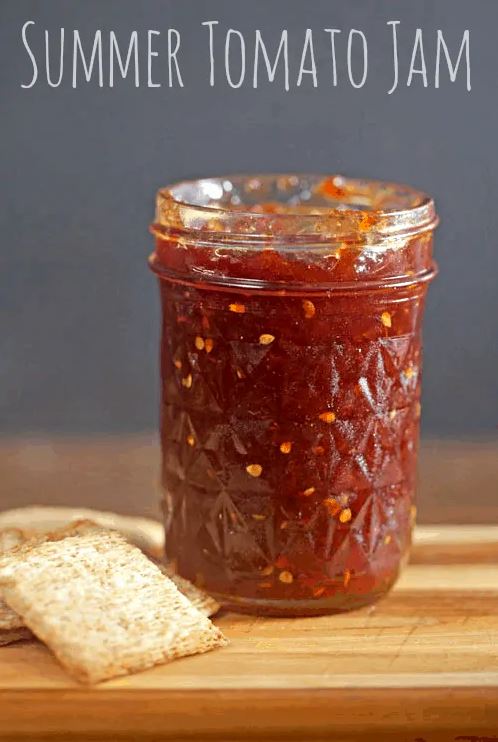 This is our first project recipe from healthy-delicious.com. Thank you so much for allowing us to share this wonderful recipe.
We have tomatoes coming out of our ears… literally. Our crop has been bountiful beyond belief this year! Try it on a cracker with your favorite cheese or slathered onto a burger.