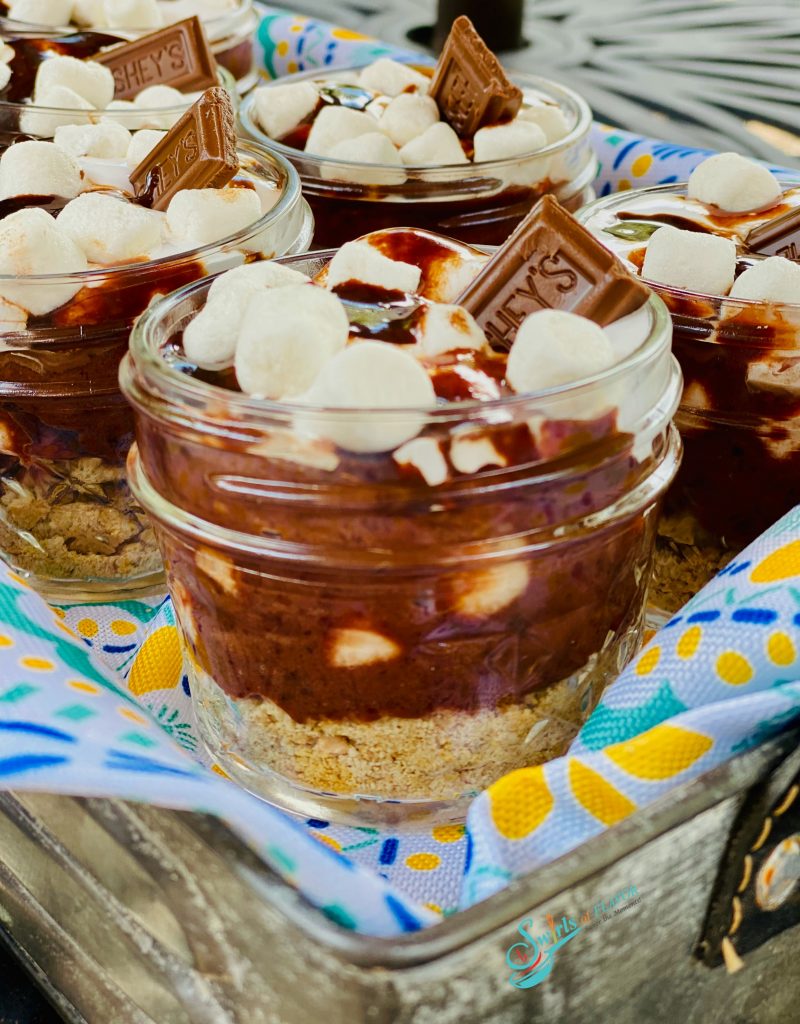 S'mores Pudding Dessert
Just grab a spoon with your S'mores Pudding Dessert and enjoy the flavor combination of chocolate pudding, marshmallow and graham crackers all topped off with a marshmallow topping, hot fudge sauce and a mini chocolate candy bar. All the flavors of a s'mores combine in a mason jar for our no bake pudding dessert recipe!
Every spoonful is a taste of s'mores and how cute are these? Mini mason jars make our s'mores pudding parfaits easy to serve and oh so adorable too!