Make Peach Jam Any Day Of The Year With This Recipe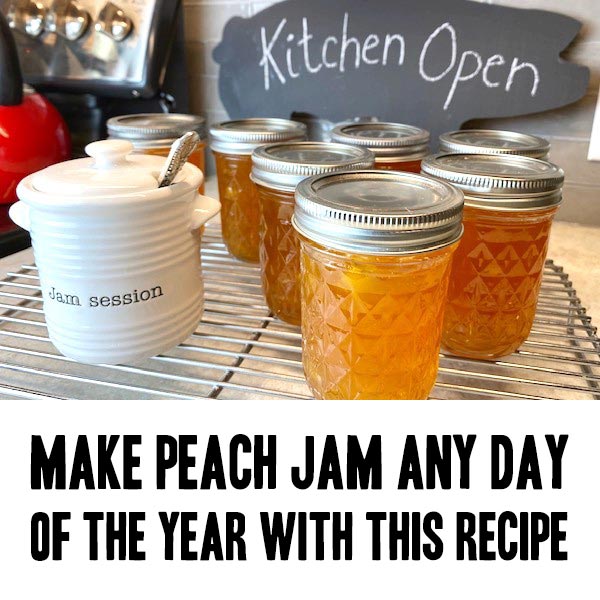 Peach jam! Who can argue it's a little bit of heaven? You don't have to wait six months for peach season.
It may be below zero outside, as of writing this post… but you can make a batch right now.. it is easy and tastes so darn good!
Make Peach Jam Any Day Of The Year With This Recipe