Grandma Soffia's Strawberry-Rhubarb Jam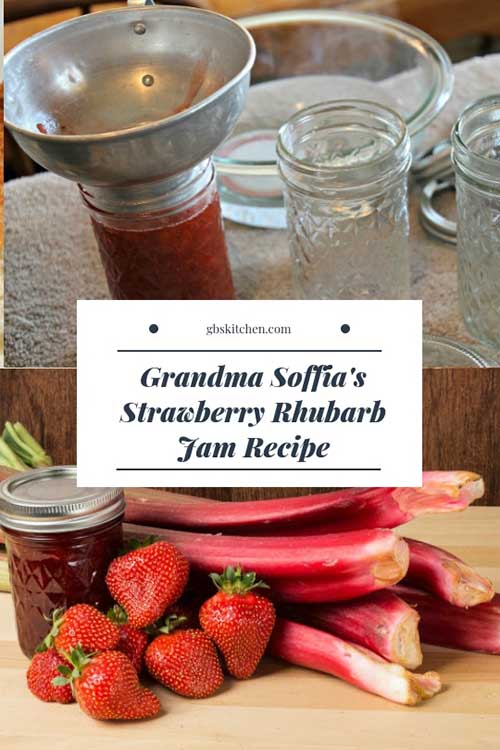 This recipe will make about six 12 ounce jars and one 8 ounce jar. This is not exact as jam is part art, part science!
If you have too little to fill a jar, rejoice and enjoy sampling! We always have some dinner rolls available for such a lucky occasion.
Check out the recipe, get the ingredients and make some delicious jam that everyone will be talking about for a long time!
Grandma Soffia's Strawberry-Rhubarb Jam