Leopard bread Recipe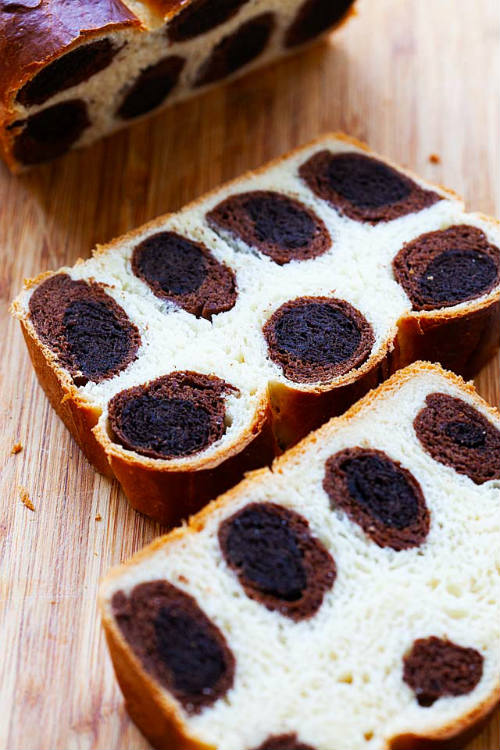 Leopard bread is one of the best bread recipes, with milk bread and chocolate loaded leopard prints inside the bread. Learn how to make it from scratch!
**NO LEOPARDS WERE USED TO MAKE THIS RECIPE** I have to put that in, crazy to think some people would actually believe I even have to put this! ANYWAY! This bread was delicious and looks absolutely amazing.
Leopard bread Recipe