Focaccia Bread Recipe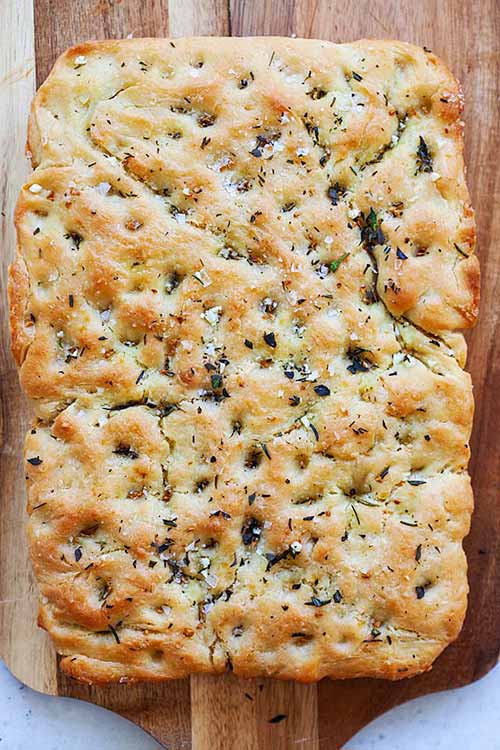 No-fuss and easy Focaccia bread recipe that calls for five basic ingredients that yields soft, fluffy and aromatic Focaccia that pairs well with any main dishes or as a snack or appetizer.
Made and really enjoyed this recipe the other day. I made it to dip into a nice warm crab dip I made… The bread is only 375 calories, much lower than many breads.