GRILLED STEAK KABOBS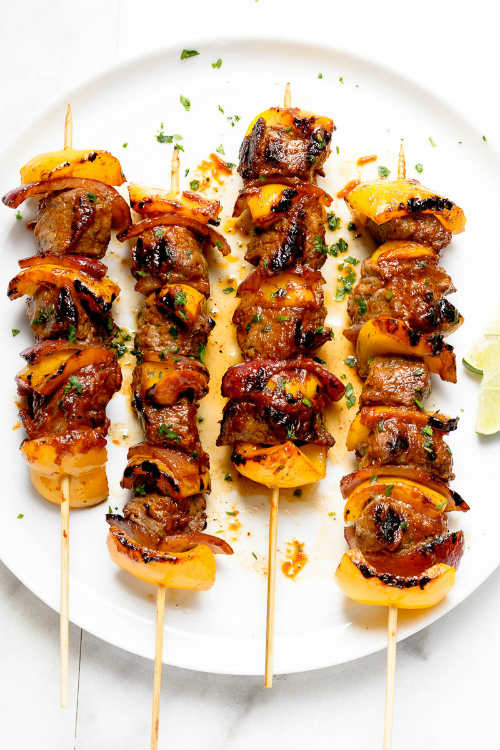 Wrap your mouth around this slightly spicy, mixed with an Asian twist delicacy! This steak kabob recipe can be used as an appetizer or can boldly serve as your main dish.
Pair it with salad wedge with your favorite dressing, or a small oriental salad! The flavor will not disappoint!