CHEESY SALSA CHICKEN CASSEROLE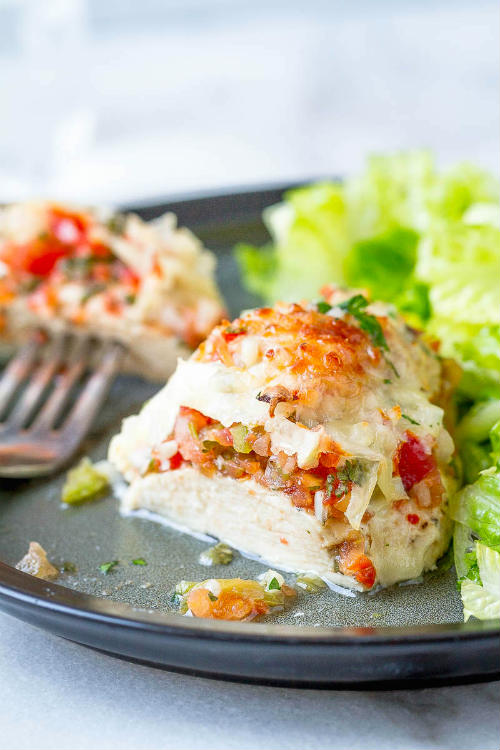 Are you feeling Mexican tonight? Try this smoky, spicy cheesy salsa chicken casserole recipe.
With just the right amount of spice, this dish will offer a little zing and a little zest for your taste buds. Pair it with a side of Spanish rice to get the full effect!
CHEESY SALSA CHICKEN CASSEROLE