Thai Sweet Chili Chicken Recipe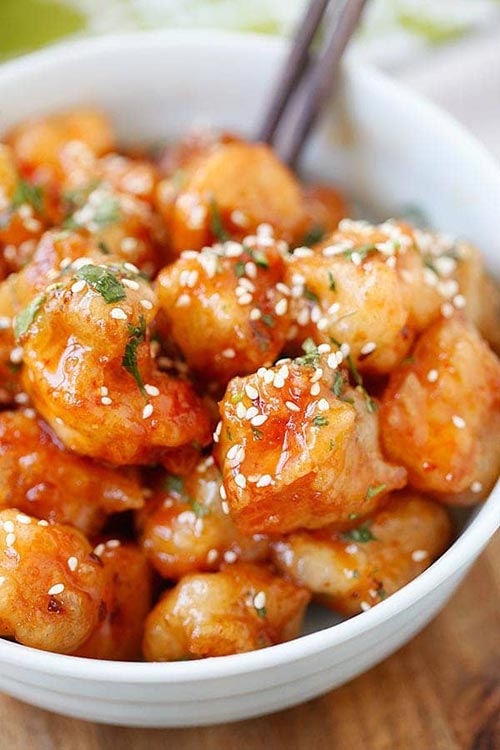 Thai Sweet Chili Chicken – amazing and best-ever chicken recipe with sticky, savory and sweet chili sauce. This Thai chicken recipe is so good you will want to lick the plate!
I think this is my new favorite chicken dish! I really enjoyed the flavors and the heat. I will be making this dish again soon.
Check out the recipe and let me know if you make it too.
Thai Sweet Chili Chicken Recipe