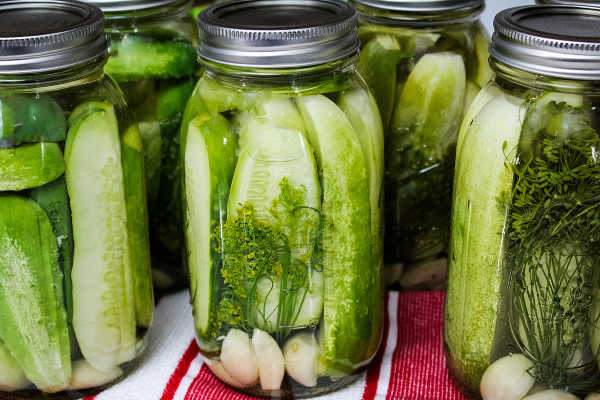 Home Canned Pickles with Garlic and Dill
This recipe for home canned pickles with garlic and dill makes some of the best crisp, pickles packed with a lightly salted bite of garlic and dill in every bite. This is my Aunt's recipe passed on down to the family, and the only dill pickle recipe I make.
These pickles are excellent as a side to sandwiches, in sandwiches, sliced up to top burgers, or dice them up to make your own tartar sauce.
Home Canned Pickles with Garlic and Dill