Delightful Sweet and Tangy Rhubarb Crumble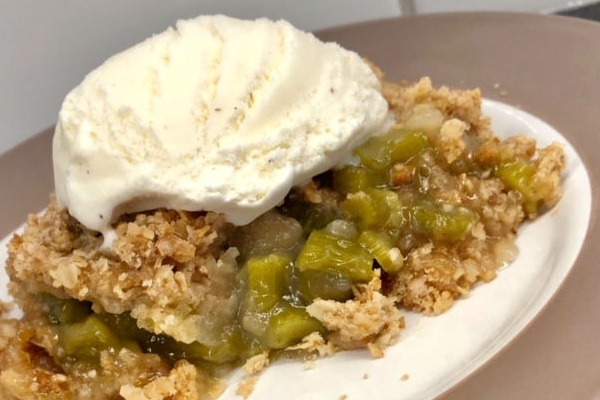 Spring isn't spring without a rhubarb dessert! The tender, sweet, buttery crumb topping pairs perfectly with the slightly tart and tangy fruit filling.
Rhubarb is at it's best right now, the puckery stalks are producing abundantly! Check your local grocery store or farmer's market but no worries. If you strike out, frozen rhubarb works just fine.
Delightful Sweet and Tangy Rhubarb Crumble