Chicken with Sun-Dried Tomato Sauce Recipe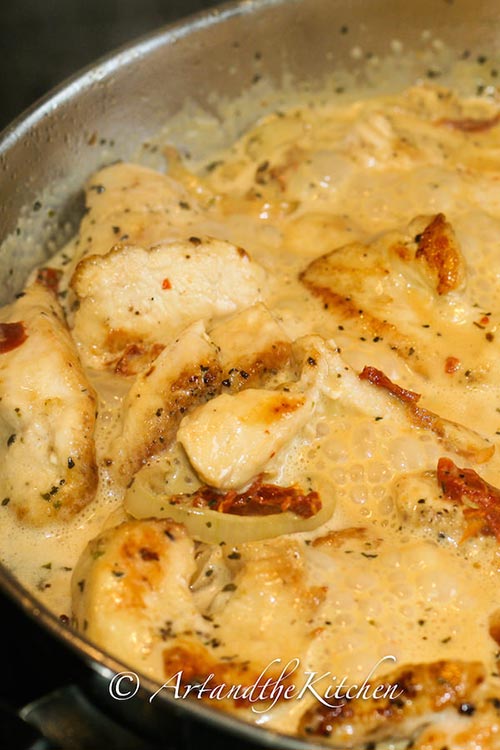 Chicken with sun-dried tomato sauce is one of my family's favourite chicken dishes. Amazing tasting, rich and creamy sauce that is ready is under 30 minutes.
This is a wonderful dish for you chicken lovers! Super easy to make and the flavors are amazing. Check out the recipe and let me know if you make it and how you liked it.
Chicken with Sun-Dried Tomato Sauce Recipe