Strawberry Cream Puffs Recipe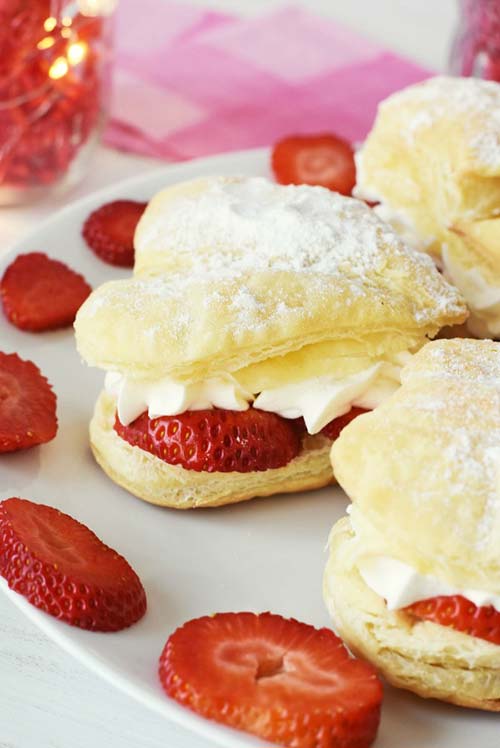 Flaky & buttery puff pastry filled with fresh whipped cream, sweet strawberries, and topped with a dusting of powdered sugar.
Made and enjoyed by all of my crew! My hubby especially likes these because strawberry is his favorite fruit, you could substitute any fruit you like thought and would still make a great dessert.