SIMPLE CHICKEN PARMESAN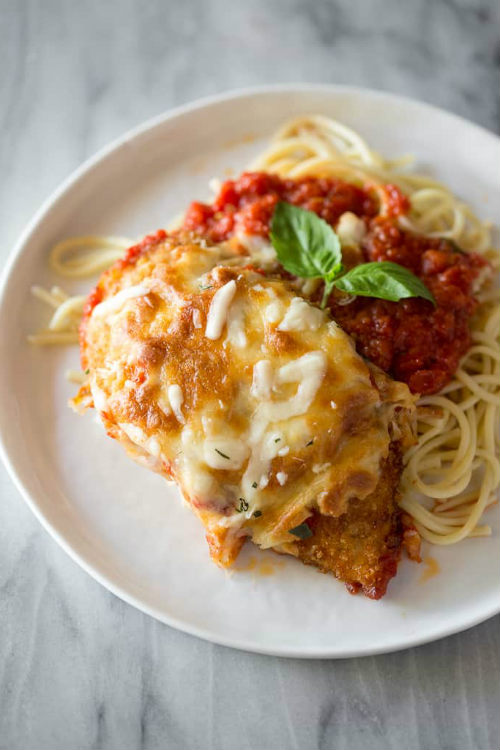 Are you looking for a quick easy recipe that only calls for a few simple and classic ingredients? This traditional chicken parmesan is the perfect dish!
If you love Italian food, like me; this recipe will be one of your favorites. There is even directions on how to make a homemade marinara sauce. Yum!