No Bake Chocolate Halloween Bars Recipe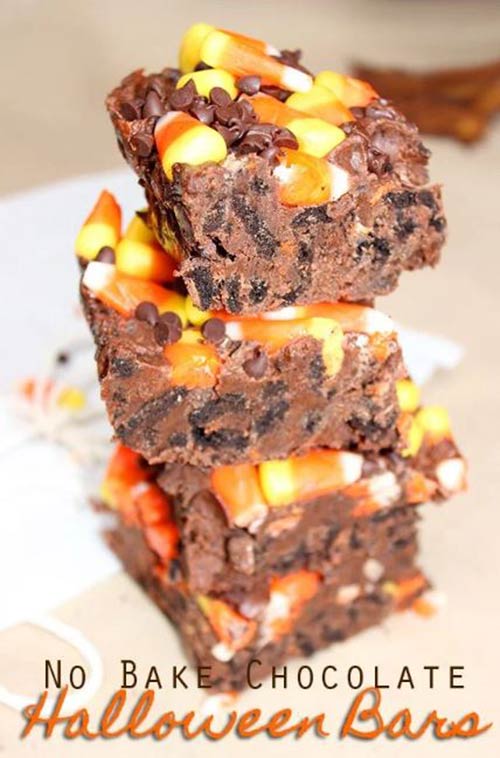 The base of these bars is so versatile, it's made up with semi-sweet chocolate, sweetened condensed milk and crushed cookies!
You could really play around with the flavors and the toppings you decide to add. Using different flavors of chocolate and Oreos, you can really make a ton of different flavor combos! Oh and did I mention there are only 4 ingredients??
No Bake Chocolate Halloween Bars Recipe