Homemade "Oh Henry" Bar Recipe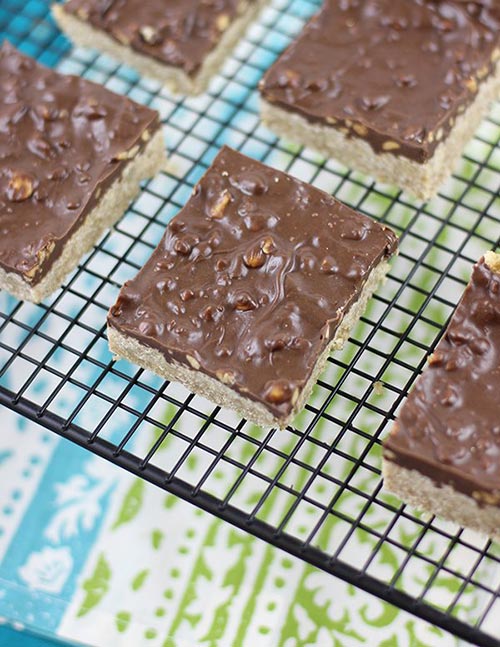 The combo of chocolate and peanut butter simply doesn't get old around here. I've had this "Oh Henry" bar recipe earmarked forever now and I finally got a chance to make them.
My family died and went to heaven when they tasted these bars! SO DARN GOOD!
Homemade "Oh Henry" Bar Recipe