Spicy Clam Pasta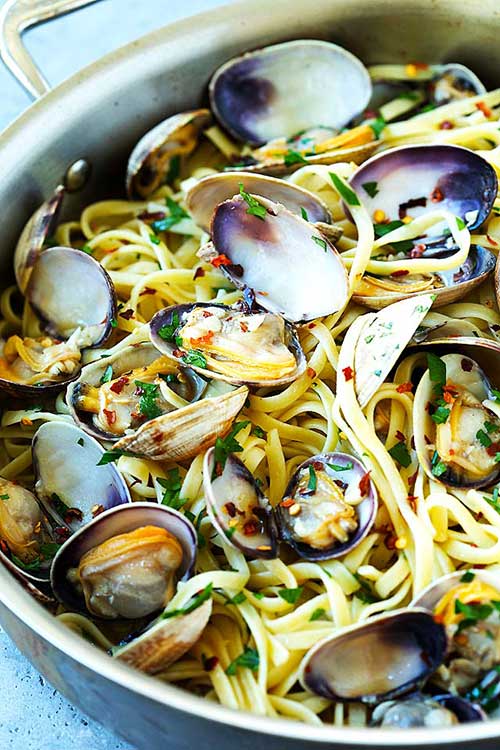 Spicy Clam Pasta – restaurant-quality linguine tossed with juicy Manila clams and garlic butter sauce. This clam pasta is great for dinner and takes only 20 mins.
What makes clam pasta so delicious? It's the sauce. It takes only a few ingredients to make a killer pasta sauce.
Check out the recipe and let me know if you decide to give this calam recipe a go. I sure am.