Oven-Baked Ravioli Bites Recipe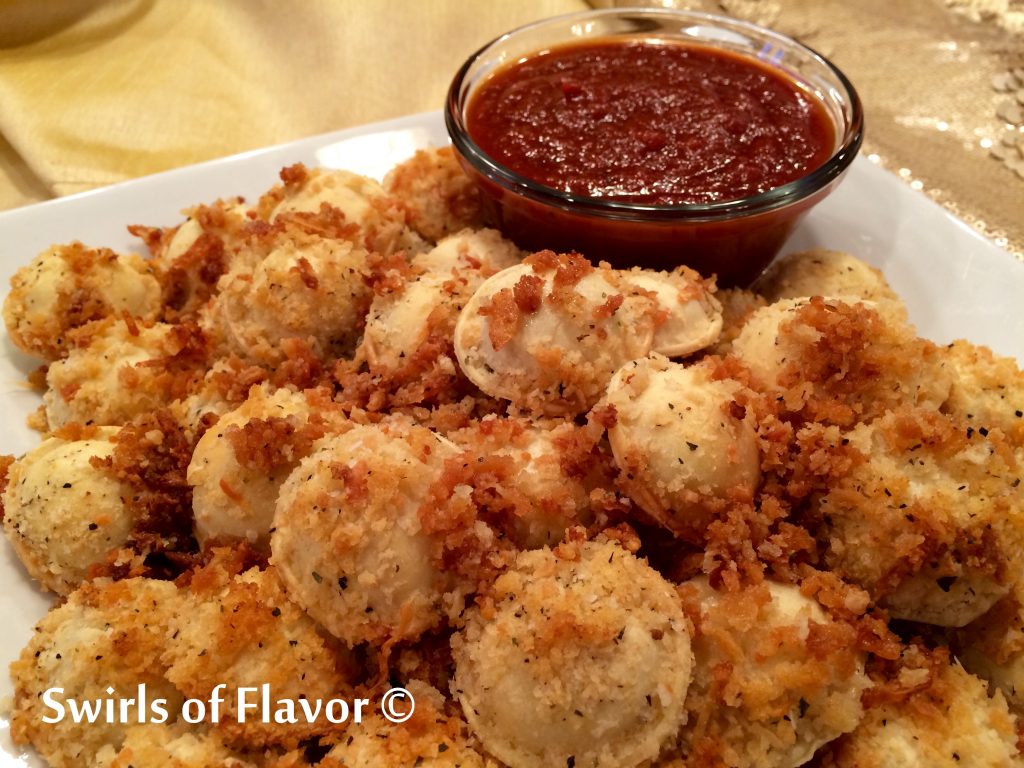 Oven-Baked Ravioli Bites With Balsamic Dipping Sauce is an easy recipe for a crowd-pleasing appetizer! Why deep fry in oil when you can bake in the oven and have your ravioli bites be so much healthier and even more delicious? Add a Balsamic Dipping Sauce and these ravioli bites will be the star of any party! 
Fried ravioli is a popular item on appetizer menus but I took this opportunity to make them not only fabulously delicious but healthier for you too! Our Oven-Baked Ravioli Bites puff up in the oven turning into a crispy pasta with a creamy cheese filling. The addition of balsamic vinegar to jarred pizza sauce makes these bites perfectly poppable and totally irresistible.
Oven-Baked Ravioli Bites are a delicious way to kick off the New Year!
Oven-Baked Ravioli Bites Recipe