Oven Roasted Cauliflower Tacos Recipe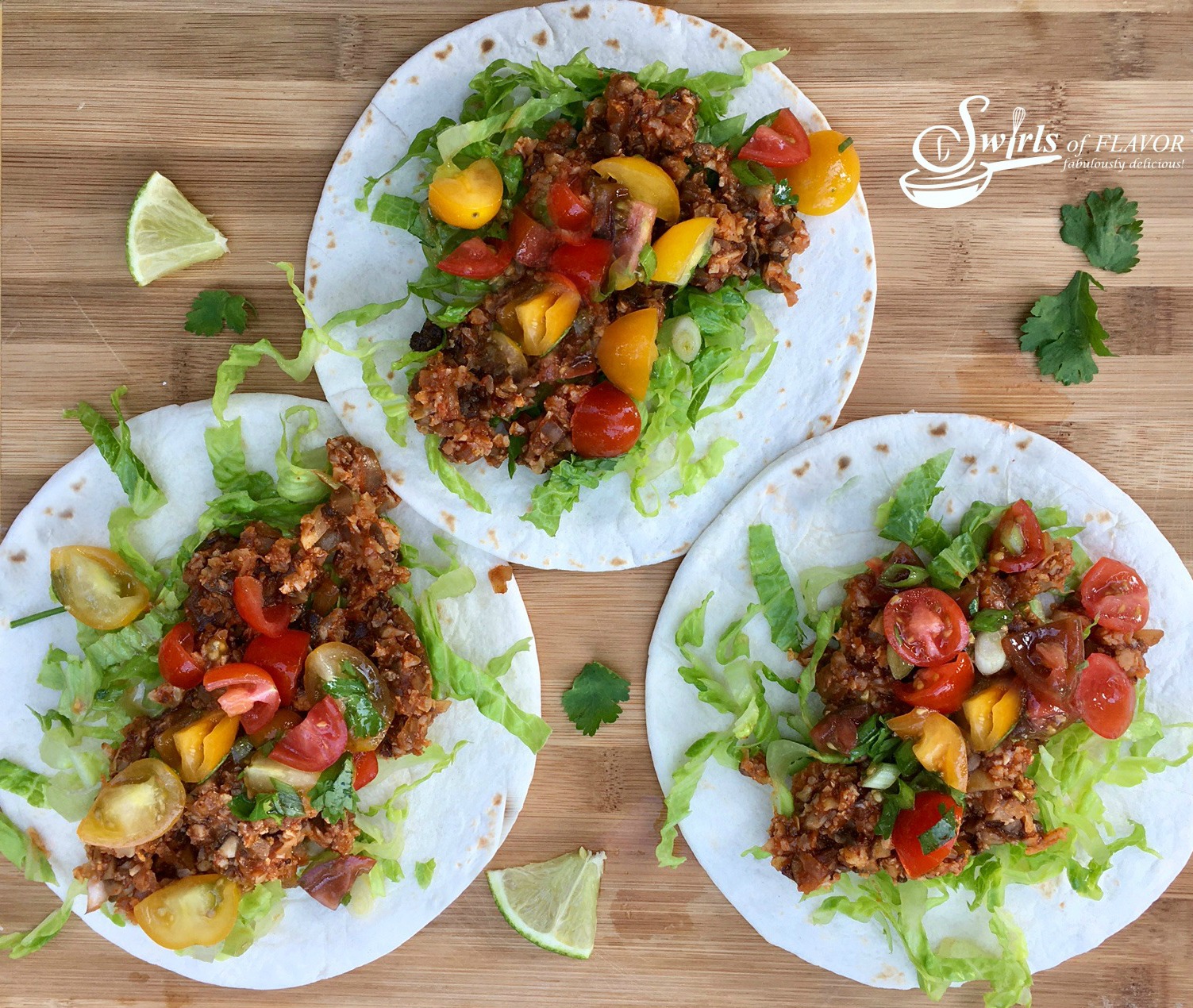 Oven Roasted Cauliflower Tacos is a vegetarian recipe for Taco Tuesday or Meatless Monday that's easy to make, flavorful and nutritious. Oven roasted cauliflower rice combines with sauteed mushrooms creating a meaty flavorful taco filling without the meat!
And if you're doing Whole30, by simply substituting lettuce leaves for the tortillas you will have yourself a new Whole30 recipe! Just be sure to use compliant Whole30 ingredients, especially the tomato paste. Select a tomato paste with no added sugar!
Oven Roasted Cauliflower Tacos Recipe