RAVIOLI WITH SAGE BROWN BUTTER SAUCE, SPINACH, AND WALNUTS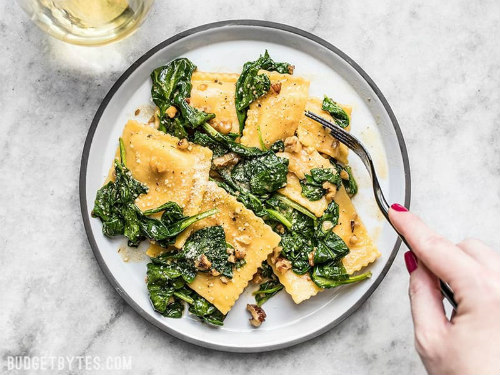 Are you looking for a flavorful randiotion on a classic ravioli dish? Well, you are in for a great surprise. This recipe calls for unusual ingredient that comes together to amp up this ravioli entree.
You can substitute different types of ravioli for this one of a kind dish. I personally like the type the recipe called for. It is so good, with a healthy twist!
RAVIOLI WITH SAGE BROWN BUTTER SAUCE, SPINACH, AND WALNUTS