Pumpkin Puff Pastry Bites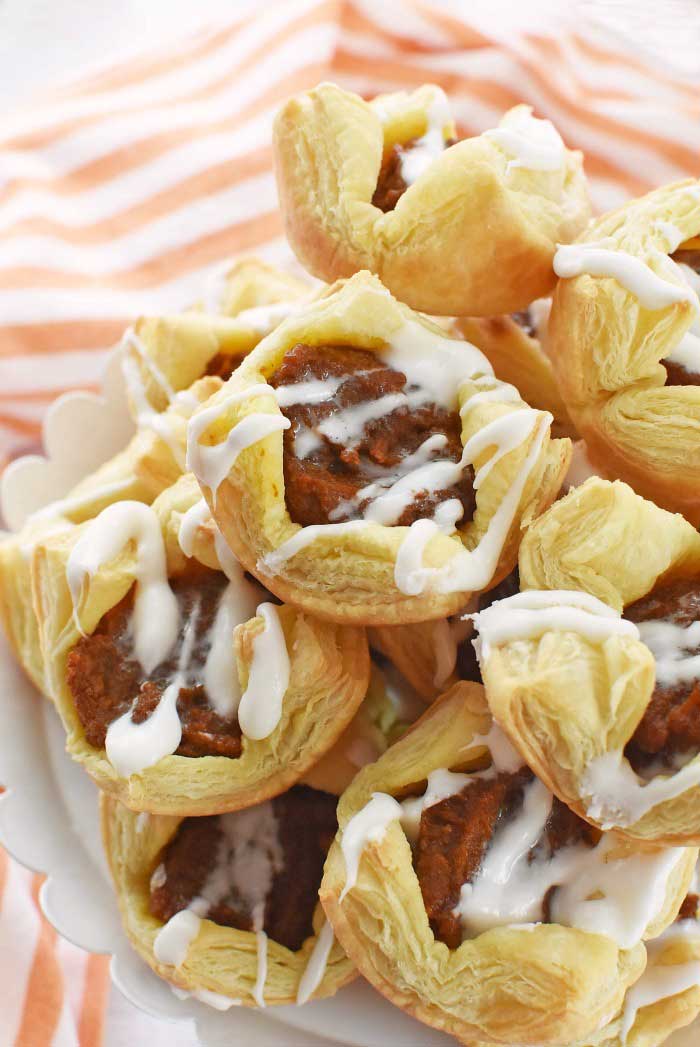 Puff pastry is filled with a sweet pumpkin filling and baked until golden brown in a muffin tin. Once cooled they are iced with a simply sugar icing. These make a delicious fall dessert idea.
These are so delicious and I love that they can be made in a muffin pan. It makes working with the dough as easy as thawing, slicing, and pressing it into the tin. The filling is also nicely flavored. We made these this Thanksgiving and they went really quickly!
Pumpkin Puff Pastry Bites Recipe