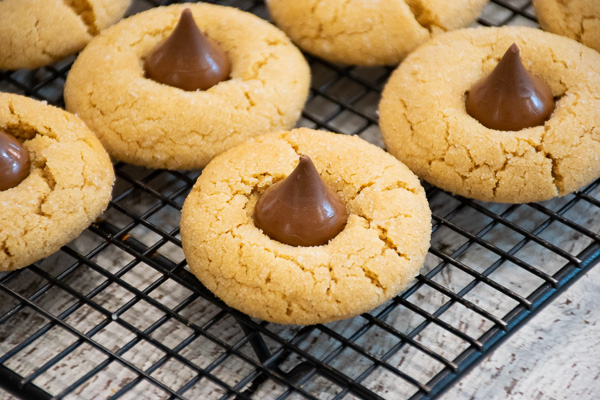 Peanut Butter Kiss Cookies
Peanut Butter Kiss Cookies are a soft peanut butter cookie that is baked until golden then is crowned with a chocolate kiss while the cookies are still hot. This cookie is a favorite of kids and adults alike, and always disappear quickly!
These cookies can be topped with any of your favorite kiss flavors, we love to use milk chocolate, dark chocolate, and white chocolate hugs.