Strawberry Rhubarb Crisp Recipe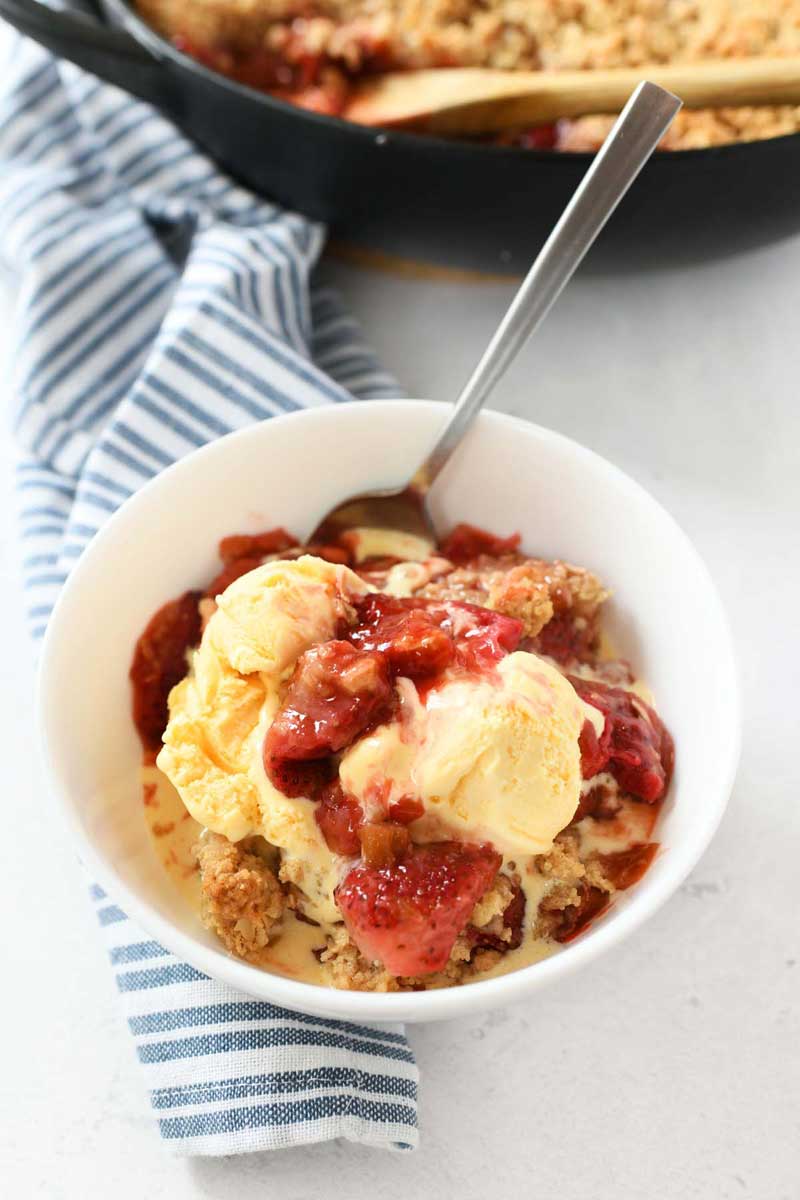 This easy, Classic Strawberry Rhubarb Crisp dessert recipe is made with fresh strawberries, rhubarb, and easy-to-find pantry staples. Baked in a cast-iron skillet, this vintage dessert features a homemade sweet, buttery topping that envelopes tender, sweet, fresh strawberries and rhubarb chunks. Served with vanilla ice cream, it is an old-fashioned treat that all ages will enjoy. 
We really enjoyed this recipe since we had some fresh berries and rhubarb to use up. My family devoured every bite with some vanilla ice cream.
Strawberry Rhubarb Crisp Recipe