Newfoundland Date Crumbles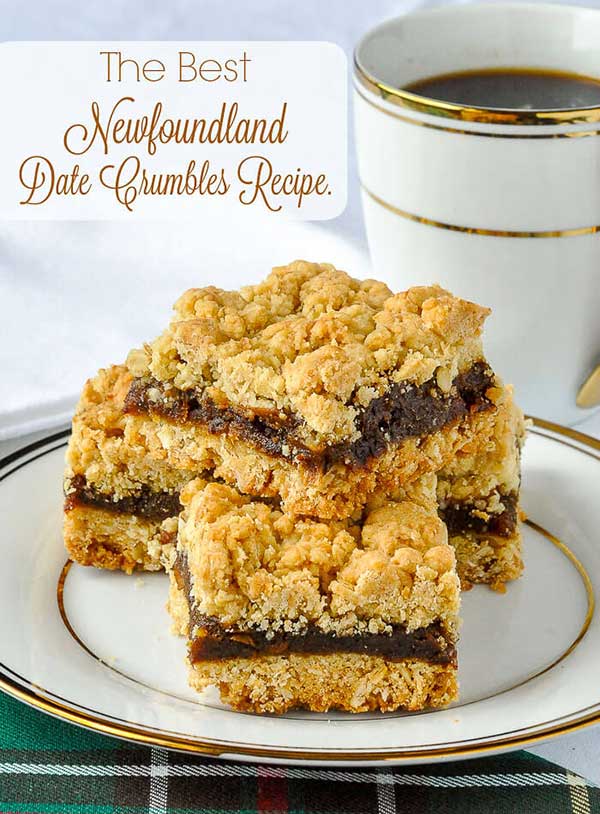 Newfoundland Date Crumbles (or Date Squares). A recipe every local family knows and loves. The secret is having the right proportion of butter in the crumble and this recipe gets it just right.
Check out this wonderful recipe from our friends over at rockrecipes.com. I made them for the first time the other day and can't belive I have never heard of these before, they were amazing!