JUMBO Pumpkin Muffins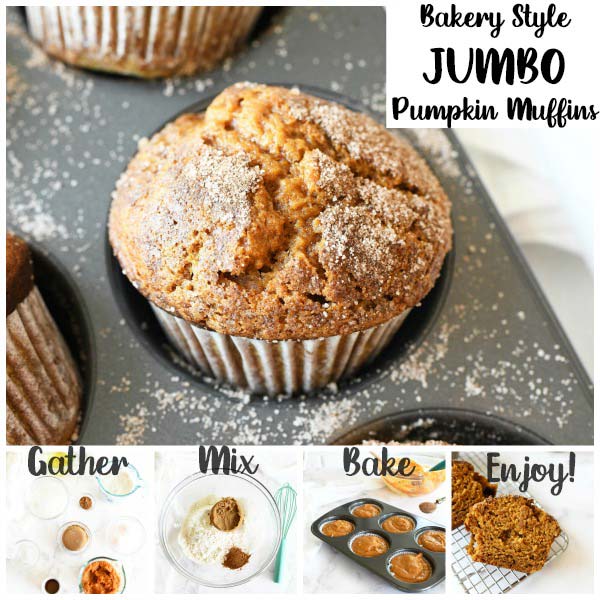 These have the BEST muffin top ever thanks to the baked on cinnamon and sugar crunch! The insides are light, fluffy, and total perfection. I love to save the tops for last though!
How would you enjoy these Bakery style Jumbo Pumpkin Muffins? You have got to try them for yourself!