Blueberry Crumb Bars Recipe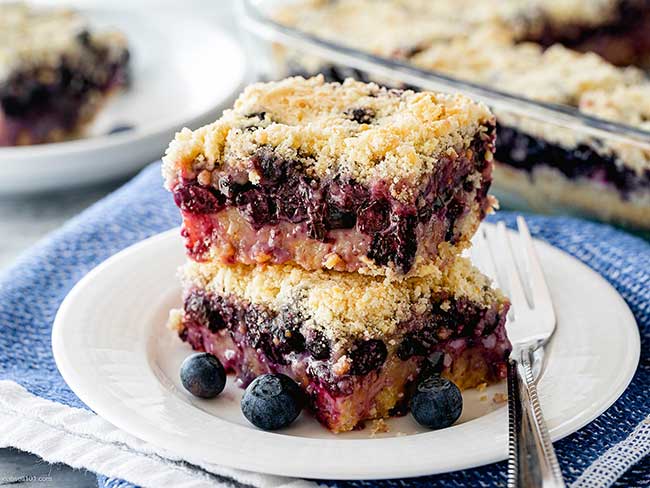 These blueberry crumb bars are made with a sweet blueberry filling, a buttery shortbread crust and a crumbly topping! The blueberry bars are delicious for brunch, dessert, or snack!
Check out this amazing dessert recipe. If you like blueberries you are absolutely going to go crazy when you try these bars. The flavors are amazing!