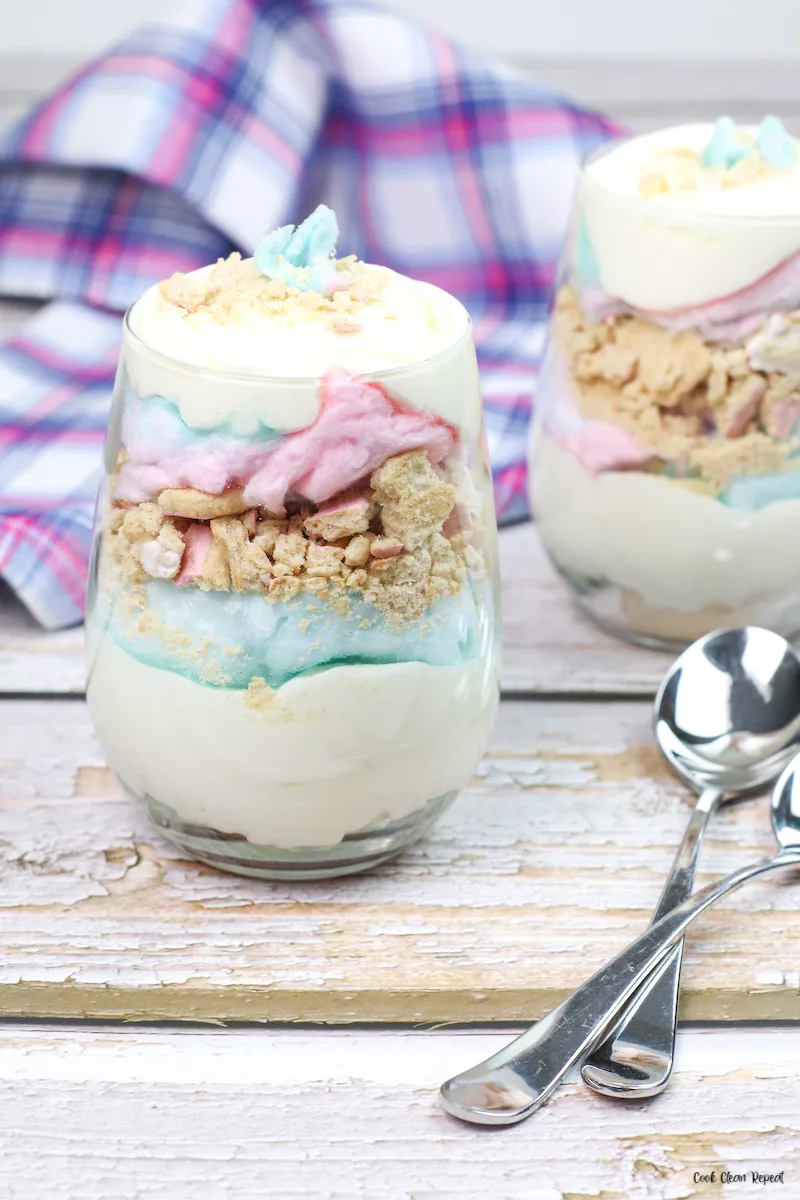 Making cheesecake doesn't have to be difficult. These cotton candy cheesecake parfaits are easy to make and super tasty.
Perfect for spring and Easter this tasty treat will make everyone smile. It's a cute dessert and a delicious snack that will make adults and kids squeal with delight.
Cotton Candy Cheesecake Parfaits Recipe!