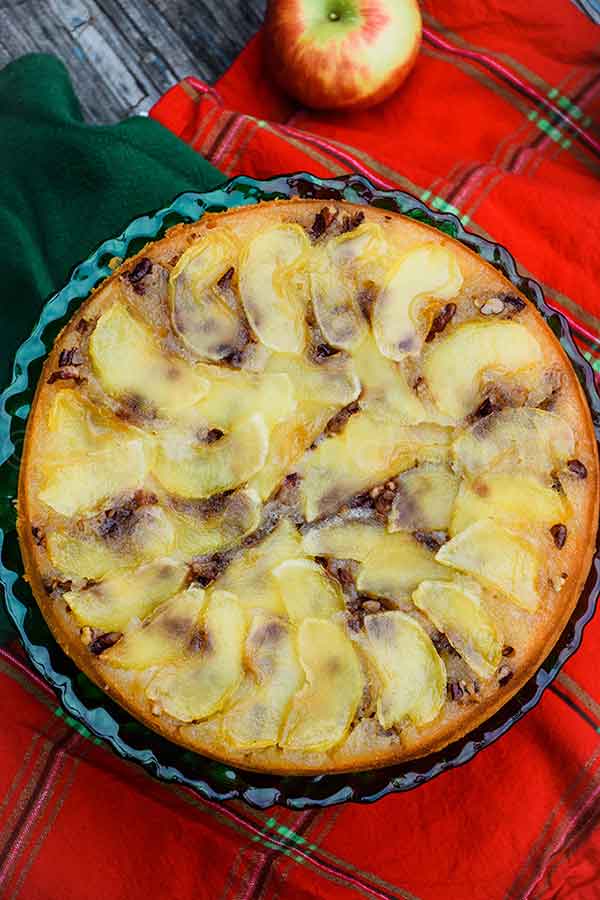 Apple Upside Down Cake
Apple Upside Down Cake is made with fresh apples, pecans, and a brown sugar butter syrup that bakes on the bottom of the pan with a vanilla cake batter on top. After baking, flip this gorgeous cake over to show the caramelized apples and pecans adorning the cake.
This Apple Upside Down Cake makes dessert seem special and makes use of falls delicious apples. Serve this cake with a cup of coffee after dinner, and if desired, top it with a scoop of ice cream or whipped cream.