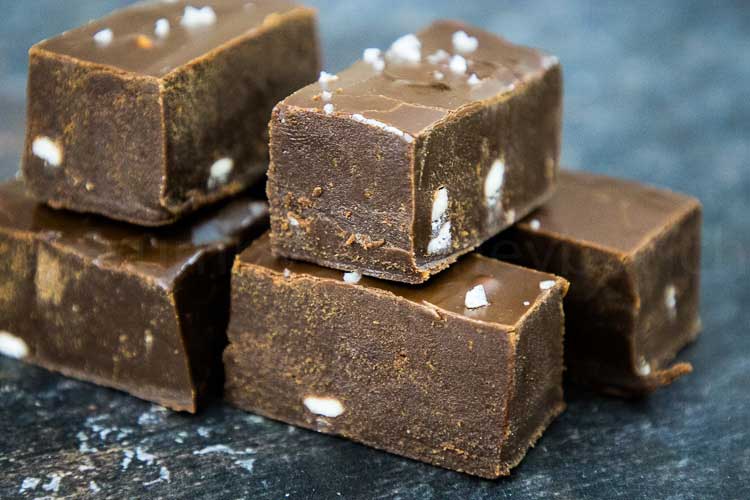 Irish Cream Chocolate Fudge
This Irish Cream Chocolate Fudge is a creamy and delicious no cook fudge recipe. All you need to do is gently warm the ingredients until melted and refrigerate!
This fudge recipe is full of chocolate flavor with a texture that can be described as a caramel fudge. Grey sea salts, aka, Fleur de Sea is sprinkled into and on top of this tasty chocolate fudge. This is a great holiday recipe to make for Christmas Eve or Christmas Day.
Irish Cream Chocolate Fudge Recipe