Slow Cooker Pot Roast Recipe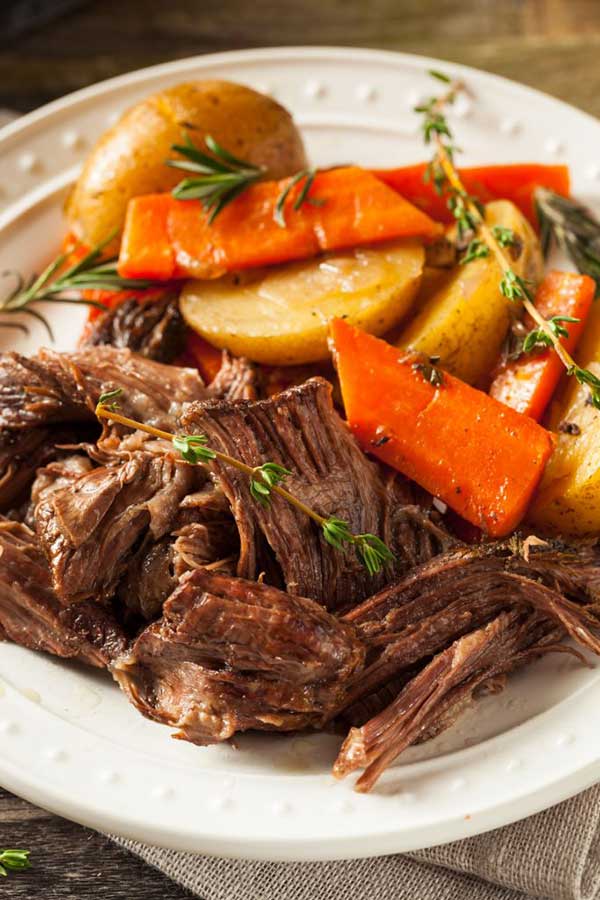 Slow Cooker Pot Roast recipe that will melt in your mouth – it's so tender. This easy to make crockpot meal made with vegetables is ready in 8 hours.
This beef roast is one of my family's favorite meals, and we love the leftovers! Check out the recipe and let me know if you give this one a go!