Colorful Fruit Loop Turkey Donuts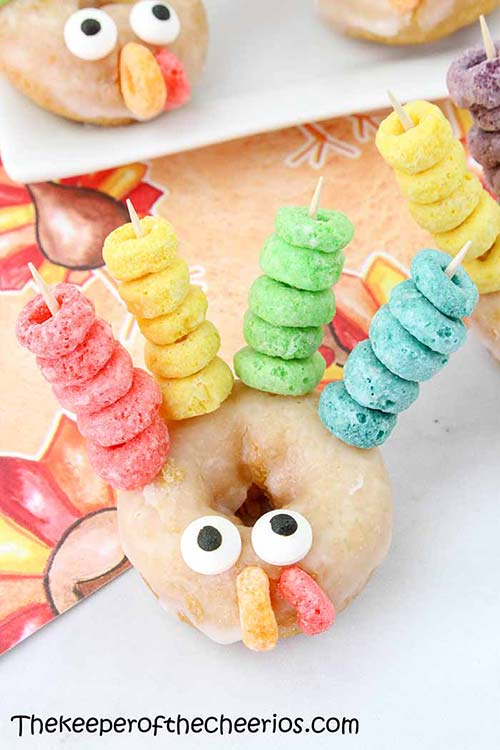 Turkey donuts are a delightful snack your children will adore. Turkey donuts would also be a fun creative project for your kids to make during the thankful season. Your children can show thier own expression by making the turkey feathers in creative combinations.
Turkey donuts would make a colorful addition to any Thanksgiving table setting. Can you just picture the excitement of your children as they share their pride in making such a beautiful little turkey to share with the family during Thanksgiving dinner?