Instant Pot Corned Beef and Cabbage Recipe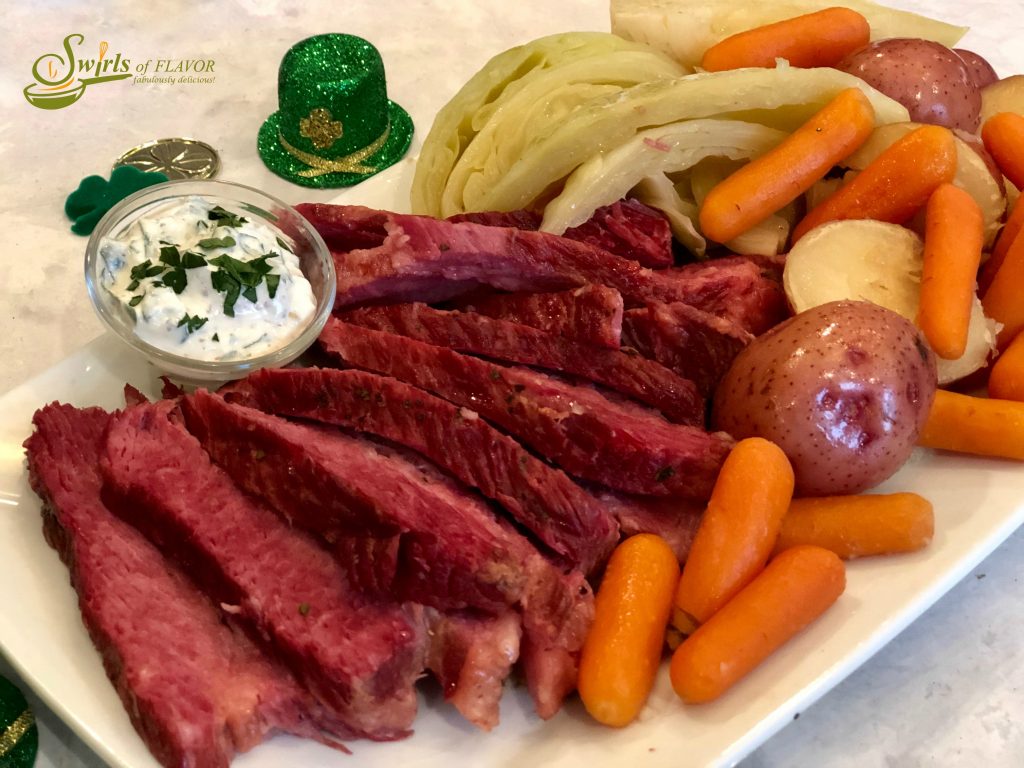 Cook your corned beef and cabbage dinner in the instant pot and you will have the most tender and delicious corned beef dinner ever! Instant Pot Corned Beef and Cabbage with Dijon Horseradish Cream will make this year's Saint Patrick's Day dinner superb and memorable. You'll wish you were Irish every day!
It's time to get out your instant pot because you won't want to cook your corned beef any other way! Once you see how tender your corned beef becomes and how quickly the vegetables cook to the perfect texture, you won't be celebrating Saint Patrick's Day without your instant pot ever again. The crowning glory is the Dijon Horseradish Cream! When you add a Dijon Horseradish Cream, a combination of sour cream, a country style Dijon and prepared horseradish with the perfect balance of flavors, to your dinner, being Irish will just be the absolute best thing ever!
Instant Pot Corned Beef and Cabbage Recipe